08 Jan

Stephanie Matthews
Stephanie Matthews
Associate – Chartered Institute of Legal Executives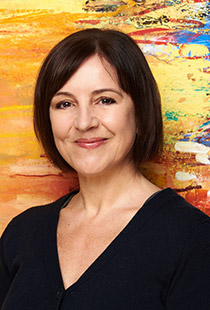 Areas of Practice
Stephanie has extensive experience in dealing with real estate, estate planning and probate matters. Her experience covers a wide range of property transactions including condominium development, residential property sales and purchases, finance structures and lease agreements. Stephanie also assists clients with estate planning advice and various private client related matters such as wills and administration of estates.
Professional Experience
Stephanie has worked in the legal profession for over 25 years, initially as an Executive Assistant in the field of litigation. She made a change into private client practice in 1994 when she joined the firm of Smith Barnard and Diel. In 1998 Stephanie moved to the firm of Marshall Diel & Myers Limited where she remained for 16 years. During this time, Stephanie qualified as a legal practitioner with the Chartered Institute of Legal Executives and continued to focus on the development of her private client practice.
Professional Activities
Member, Legal Executives Registration Council
Vice Chairman, Bermuda Branch of the Chartered Institute of Legal Executives
Education
CILEx Law School, Professional Diploma in Law and Practice, Level 6, 2014
CILEx Law School, Professional Diploma in Law and Practice, Level 3, 2011
Norwich City College, Legal Secretaries Diploma-Law, Economics, Business & Secretarial Skills, 1986