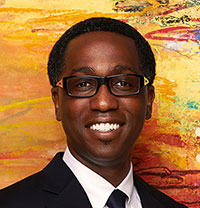 MJM Limited are pleased to announce the promotion of Brian Holdipp from Senior Associate to Counsel at the firm, with effect from 1st November 2019. Brian works in the Corporate & Finance Department at MJM and has been with the firm for over seven years, after previously working for Conyers Dill & Pearman.
Jeremy Leese, MJM Director and Head of the Corporate & Finance Department, said: "We are delighted to be able to reward Brian with a well-deserved promotion to Counsel, to acknowledge his seniority and experience, as well as his significant contribution to the continuing growth and success of our corporate and finance practice. I look forward to working with Brian for many more years to come."
Read more on Royal Gazette and Bernews.