21 Jun

Gabriella Carboneri
Gabriella Carboneri
Corporate Manager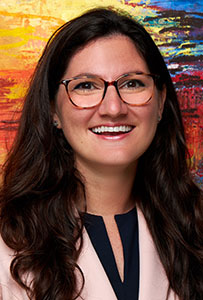 Responsibilities
Gabriella Carboneri is responsible for the day-to-day management of Quorum Limited's corporate administration team.
Professional Experience
Gabriella joined the MJM Group in 2018 in Malta as a Corporate Administrator. Her drive for client satisfaction coupled with substantial academic achievements saw her being promoted to Assistant Corporate Manager in 2019. In 2020, Gabriella moved into the role of Client Services Manager. Prior to joining the MJM Group, Gabriella worked in a Company Secretarial position in the United Kingdom.
Qualifications
Associate of The Chartered Governance Institute (ACG)
Affiliate of The Society of Trust and Estate Practitioners (STEP)
Certification: Trust Foundations – MJM
Education
MSc Management (General), from the University of Kent
BA Degree Theology, from the University of Nottingham