26 Nov

Andrew A. Martin — Significant Cases
Andrew A. Martin
Director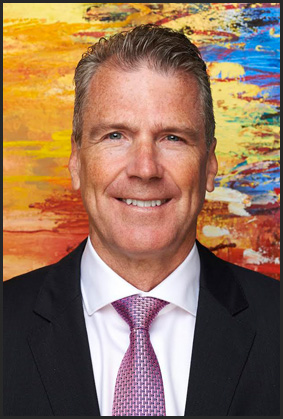 Significant Cases
Andrew has been involved in a significant number of cases reported in the Bermuda Law Reports. Cases of note include:
Privy Council
American Patriot Insurance Agency Inc et al v Mutual Risk Management Limited and Others (Fraud)
Minister of the Environment v Barber and Scarborough Property Holdings Ltd. (Ministerial discretion)
Ambassador Insurance Co (In Liquidation) v Kempe and Hamilton (Joint Liquidators of Mentor Insurance) (Scheme of Arrangement)
Flag Ltd v Reda and Abdul-Jalil (Mutual trust and confidence)
Focus Insurance Co. Ltd (In Liquidation) v Hardy and Others(Default sanction)
Court of Appeal
Dorinco v New Cap Reinsurance Co Ltd. (In Liquidation)(International insolvency cooperation)
Schindler v Garner and Bermuda Trust Company Ltd. (Forced heirship)
Glencore Grain Ltd v Agros Co. Ltd. (Set off of unliquidated claims)
Cooke and Comp Indemnity Reinsurance Co v John Hancock Life Insurance (Subpoena in arbitration proceedings)
Stena Finance BV and Temple Holdings Ltd v Sea Containers Ltd and Others (Take over bid)
Chyrses Ltd. v Accountant General (Stamp Duties)
Bird v Magzone(Bda) Ltd and the Bank of N.T. Butterfield & Son Ltd. (Banker's duty to customer)
First Atlantic Commerce Limited v Bank of Bermuda (Costs)
Supreme Court
In the Matter of A Trust (Will trust — Disclosure of information regarding underlying company — Confidentiality — Breach of settlement terms)
DeGroote v MacMillan and BETCO and Cooper Associates Real Estate (Misrepresentation by broker)
Re Star I and Star II Trusts, Von Knieriem v Bermuda Trust Company Limited and Grosvenor Trust Company (Protector's duty to trust)
Doughty v Coral Petroleum Company Ltd. (Employment and pension rights)
Hopewell International Insurance Limited v Gold Medal Insurance Company (Scheme of Arrangement)
Mackie and Others v BCB Trust Company Limited and Bermuda Commercial Bank Limited (Trustee's fees)
In re Stewardship Credit Arbitrage Fund Limited (Insolvency of mutual fund)
Validus Holdings Limited v IPC Holdings Limited (Scheme of Arrangement)
Phoenix Global Fund Limited v Citigroup Fund Services (Bermuda) Limited and the Bank of Bermuda Limited (Breach of fund administrators' duties)
Tensor Endowment Fund Limited v New Stream Secured Captial Fund Limited (Segregated accounts company)
Andrew's full biography can be viewed here.