10 Sep

The Hon. John Barritt, JP
The Hon. John Barritt, JP
Consultant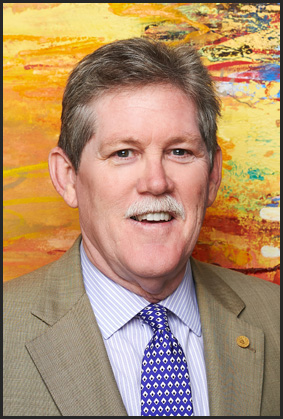 Areas of Practice
The Hon. John Barritt, JP is a consultant attorney who joined MJM in 2004 following his retirement as a partner from the law firm Appleby Spurling & Kempe where he had a varied practice in litigation, conveyancing (property law) and trusts. Mr. Barritt is a former member of the Bermuda Legislature, having served as an elected Member of Parliament in the House of Assembly from 1993 until he stepped down in September 2011. Mr. Barritt served in several different capacities during his tenure: from Government Whip to Cabinet Minister to Opposition Whip and Opposition House Leader and finally upon his retirement Leader of the Opposition. Her Majesty the Queen granted Mr. Barritt the right to use the title "the Honourable" in December 2015 in recognition of his years of service in the Bermuda Legislature.
Professional Experience
Mr. Barritt commenced his practice of law with Appleby Spurling & Kempe in 1986 as an associate attorney specialising in criminal, civil and commercial litigation. In 1990 he was invited into the partnership of Appleby Spurling & Kempe and served as head of the firm's property department in which he practiced property law from 1995 until 2002. He then moved into Appleby's trust department where he worked as senior counsel and served as acting head of the department until his retirement from the firm in July 2004.
Mr. Barritt currently works with both the litigation and property, trusts and estates practice groups of MJM, and his principal focus is providing private client advisory services, whether in trusts or in connection with litigation matters. He has appeared before the Courts of Bermuda at every level. He is a Justice of the Peace, Notary Public, and Commissioner of Oaths.
Bar and Court Admissions
Mr. Barritt was called to the Bar of the Province of Alberta in Canada in 1986 and was subsequently called to the Bar of Bermuda in the same year.
Education
LLB, University of Calgary (Alberta, Canada), 1985
Bachelor of Journalism Degree (Hons.), Carleton University (Ontario, Canada), 1974
BA, Trent University (Ontario, Canada), 1971
Honours and Awards
University of Calgary Law School Silver Medal Award, 1985
Appleby Spurling & Kempe Scholar, 1982–1985
Bermuda Scholar, 1968–1972
Outstanding Male Student & Class Valedictorian, Albert College, Canada, 1968
Ontario Scholar, 1968