03 Apr

Adenike Daniels
Adenike Daniels
Client Relationship Manager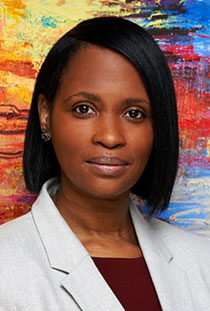 Areas of Practice
Adenike Daniels is Client Relationship Manager in the Dispute Resolution team. Adenike has over twenty years' experience in the facilitation of enforcement with a specialty in banking related security, management of repossession assets, receiverships, insolvency, dispute resolution and negotiations. Adenike's role as Client Relationship Manager includes the development and management of existing and new client relationships in all areas of practice, as well as assisting with input on firm marketing.
Professional Experience
Prior to joining MJM Limited, Adenike held the role of Principal with the Bermuda Monetary Authority (the "Authority"), the Island's financial services regulator. While with the Authority, Adenike managed the team responsible for taking a risk based approach to the review, approval, licensing and supervision of entities within the Banking, Trust, Corporate Services, Investment and Money Services sectors. The role included engaging both the AML/ATF team and the Enforcement team regularly.
Adenike's experience in the banking arena includes roles with Butterfield Bank, Clarien Bank (formerly Capital G Bank) and HSBC Bank Bermuda Limited ("HSBC"). Adenike worked at HSBC for 10 years in the Loan Management Unit where the core of her activities as Credit Recovery Manager – Legal and Insolvency involved the engagement of various law firms to minimize risk while recovering and securing assets.
Education & Training
Institute of Directors Award in Role of the Director and the Board (2019)
IOSCO Seminar Training Program – Protecting Investors Through Supervision, Inspections and Examinations (2017)
Effective Negotiations (2015)
Assertive Management (2014)
Understanding Trade Law (2006)
Dealing with third Parties in Business (2005)
Supervisor & Manager Collections Management Certificate (2000)